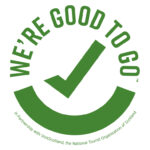 Windmillhill Street, Motherwell
ML1 1AB
01698 274545
Opened in 1970, Motherwell Concert Hall and Theatre has played host to numerous theatrical shows, national performing companies, works' dances and national icons from Paul Weller to Bob the Builder.
Today, Motherwell Concert Hall and Theatre has undergone a £6 million, 18 month refurbishment and reopened in November 2011.
---
History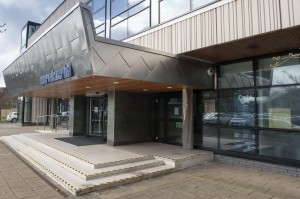 Motherwell's Civic Theatre and Concert Hall was officially opened in December 1970. The Burgh of Motherwell and Wishaw council took the decision in 1961 to build a new civic complex, including a 'functional…and multi-purpose building' as part of a major town improvement development.
After an international architecture competition overseen by A. G. Sheppard Fiddler, Vice President of the Royal Institute of British Architects, the complex was designed by Peter Williams from architects Wylie and Shanks of Glasgow.
The foundation stone was laid by Provost Edward McCardle in September 1965 when Glasgow firm Whatlings (Buildings) Ltd started work on the £2.25million project. A grant of £150,600 from the Arts Council in Scotland was received towards the creation of the new concert hall and theatre.
The opening show in the theatre was a 'Carol Pageant' including a 'Celebratory Recital' run by the Scottish School's Theatre Arts Society in December 1969. The Right Honourable Lord Clydesmuir CB MBE, TD, LL.D, Lord Lieutenant of the County of Lanark officially opened the full complex a year later.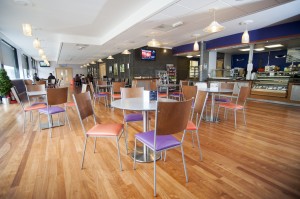 Adverts for the new building boasted of the 'latest sophistications in acoustic techniques and unrivalled lighting equipment.'  The new facility proved popular for works' dances and theatrical shows with TV and Radio stars of the day. The original ticket price for a show was 10 shillings, which is roughly equivalent to just over £5 in today's money!
The first of the ever-popular pantomimes to take place in the 'Civic' was Dick Whittington in 1971. In the first 40 years of its existence the building has been home to major snooker and boxing events, numerous national performing companies, as well as musical icons such as The Charlatans, Paul Weller and Bob the Builder!
---
The Building
Since the refurbishment in 2010/2011, the Concert Hall and Theatre complex boasts three passenger lifts.
There is a lift at both the Concert Hall and Theatre entrances. Our third lift gives access to our backstage areas.
There are eight parking bays for disabled blue badge holders outside the venue and a further small car park with designated spaces just off Camp Street.
There are disabled toilets throughout the venue.
There is now a choice of locations for wheelchair users in both the Concert Hall and the Theatre.
Free Wi-Fi is available.
---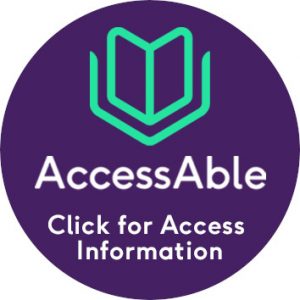 Access Policy
The Disability Discrimination Act underlines the importance of ensuring equality of access and opportunity to CultureNL services by disabled people and is viewed in the context of the CultureNLs Equal Opportunities Policy,  budget planning process and Venues' Service Standards.
The Access Policy within Venues focuses on improving service delivery to –
promote social inclusion
deliver responsive and relevant services and opportunities and
develop an ongoing process relating to good equality practices
The Access Policy recognises the social model of disability as creating barriers, which 'disable' many North Lanarkshire residents from fully exercising their rights as citizens. These barriers include –
buildings and facilities that are inaccessible
information that is not given in an accessible format and
prejudice, negative attitudes and stereotyping
Our intentions as a service provider are to –
provide high quality relevant arts opportunities in accessible and appropriate community facilities
maintain an open dialogue with a wide range of community groups and individuals to ensure we provide accessible and appropriate services
provide information on our services in a range of accessible mediums and suitable formats
identify staff training needs in relation to equality issues and
apply CultureNL's Equality Policy in all aspects of our service.
---
Opening Times
The main box office, located on the side facing Airbles Road, operates the following open hours:
Monday – Friday from 9am – 4.45pm*
*The ticket desks are also open 30 minutes before and during performances to deal with in person queries.
---
Getting Here
By Bus
Your journey to Motherwell Concert Hall and Theatre with First Bus
Travel via services: 201, 240, 241, 242, 244, 254, 266, 355, X11
The nearest bus stop is by Motherwell Police Station on Windmillhill Street, which serves a number of bus routes to Glasgow, Lanark, Shotts and Hamilton. Bus services and times.
The bus and coach station at Motherwell Railway Station also has regular links to Airdrie, Bellshill, East Kilbride and Edinburgh. Bus services and times.
By Train
Motherwell Station is about a 15 minute walk away and has trains regularly traveling to Glasgow Central in less than 15 minutes, as well as other locations in Scotland and England.
There is also Airbles Station which is a 20 minute walk away.
By Car
We're easy to get to by all major approach roads, including the M74 and M8 motorway.
There is free parking available in the car park located in front of the venue, which has a capacity of approximately 60 cars.
Disabled Parking
There are eight parking bays for disabled blue badge holders outside the venue and a further small car park with designated spaces just off Camp Street.
---
Interested in Motherwell Concert Hall for your wedding? Please call 01698 274545 for more information.
Motherwell Concert Hall is also available for other functions and occasions such as school proms, christenings and family celebrations.