Antonine Wall: Beyond Boundaries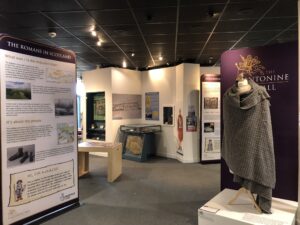 24 September – 14 January 2023
Cumbernauld Museum
Free entry
This exhibition tells the story of the Antonine Wall and aims to increase awareness and engagement with the Frontiers of the Roman Empire World Heritage Site.
By working with communities along the Wall to help them rediscover and actively engage with their heritage, the exhibition was created as part of the Rediscovering the Antonine Wall project (RtAW). This partnership project also includes the creation of new attractions along the wall, the development of new educational resources, social media pages and community engagement initiatives.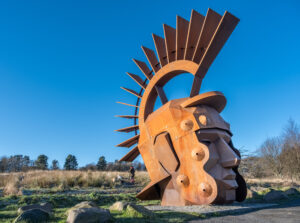 The family friendly exhibition depicts real people who lived along the wall to tell the story of its history and focuses on North Lanarkshire, as one of five local authority areas in which the Wall runs through.
Find out more about the Antonine Wall in North Lanarkshire
Cumbernauld Museum is located within Cumbernauld Library and is open during library opening times.